IRIS will display its new professional solutions and products at GoTech World 2020 : IRIScan™ Desk 5, IRIScan™ Desk 5 Pro, IRISPowerscan and IRISmart Security. Worldwide exclusivity!
GoTech World, the largest business event in Central & Eastern Europe
IRIS is delighted to be able to virtually attend GoTech World from November 11th to November 12th.
Since 2012, GoTech World has come up with a bold mission. We strive to support the business ecosystem to adopt digitisation in all industries to increase efficiency and productivity.

GoTechWorld Website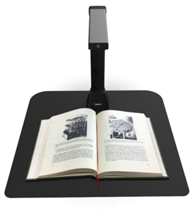 This document camera scanner will help you save time and effort, and make it an easy job by scanning not only books or magazines but all types of content restrained in binders, spirals or files.
Just flip the page and scan with the automatic page detection function. Auto straighten & finger removal feature: simply lay the book under the camera, open and hold down book edges with your fingertips.
The page will be flattened while recognizing and cropping your fingers from the final result. Your file is perfectly straight and finger-free every time.
IRISmart™ Security: the ideal software for all tertiary sectors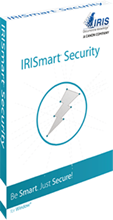 IRISmart™ Security software recognizes machine-readable zones (MRZ) and extracts the sensitive data they contain. An MRZ is placed on many official documents to guarantee the identification and validity: ID cards, passports, driving licences, residence permits, etc. Personal data is captured by this powerful software, facilitating your client registration procedure. With IRISmart™ Security, forget about manual encoding: avoid errors and save time!
IRISPowerscan™: the most powerful, easy-to-use production scanning and OCR solution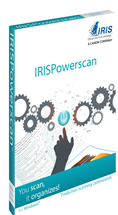 IRISPowerscan™, awarded by the prestigious BLI Awards 2020, best capture software, is the solution for the digitization and classification of all your documents. Whether it is for the classification of your delivery notes, the classification of your repair orders, the classification of legal documents, the classification of your invoices, the classification of your passport and identity card, and the classification of the patient file.