The IRIScan™ Desk will be a perfect companion for all your videoconferences & virtual classes! It is an ultra versatile USB powered camera scanner. It digitizes books & paper documents and it's able to capture everything on video.
Use it for distance learning courses and virtual meetings by recording anything on video : film yourself explaining any exercise from the manual placed under your camera scanner! The IRIScan™ Desk captures both image streams (webcam & IRIScan™ Desk's camera) simultaneously.
Innovative multi-camera video recording mode
In addition to scanning, the IRIScan™ Desk offers an innovative feature: simultaneous multi-camera video recording. This feature allows you to simultaneously record the image of your scanner and that of your webcam (while capturing sound!).
This video will contain the images of both cameras, in a single video. That can be useful for many purposes: distance learning, virtual meetings when teleworking, tutorials,… You can either export the video to your favorite format (.AVI, .MP4, .FLV, .WMV), or decide to broadcast this video content "live"!
Live stream your videos (virtual classes, videoconferences)
This specific feature is particularly interesting for anyone using Skype, Microsoft Teams, Zoom, etc. This makes the IRIScan™ Desk a perfect tool for distance learning and teleworking! Learn how to take advantage of this feature below.
Broadcast your webcam and the image of your IRIScan™ Desk camera-scanner simultaneously in Teams, Skype, Zoom,…!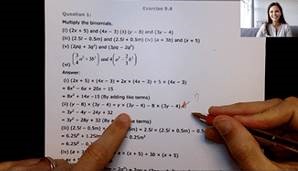 How to use the IRIScan™ Desk on Skype, Zoom, Teams, …:
– Run your favorite videoconferencing software : Teams, Zoom, Skype,…
– Activate "Screen Sharing"
– Run the IRIScan™ Desk software
– In this software, go to the "Video" tab: place documents under your IRIScan™ Desk
– Press the "Full Screen" and "Web Camera" buttons
You can then start your live broadcasting !
More information on the IRIScan™ Desk: here!